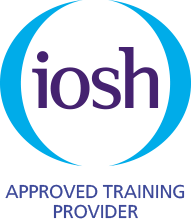 IOSH Managing Safely Course
This course gives managers and supervisors the knowledge and skills they need to manage health and safety within their teams. Upon successful completion of the course & practical assessment, attendees are awarded a Managing Safely certificate from IOSH – the world's largest health and safety membership organisation, recognised worldwide.
Who Should Attend This Course:
Managing Safely is designed for managers and supervisors in any sector, and any organisation worldwide. They won't suddenly become safety experts – but they'll get up-to-speed on the practical actions they need to take and gain the knowledge and tools to tackle the safety and health issues they're responsible for.
Importantly, Managing Safely makes a powerful case for safety and health being an integral part of day-to-day management and business.
The training modules incorporated within this course are as follows: 
Module 1: Introduction to Managing Safely
Module 2: Assessing Risks
Module 3: Controlling Risks
Module 4: Understanding Responsibilities
Module 5: Understanding Hazards
Module 6: Investigating Incidents
Module 7: Measuring Performance
Greater productivity fewer hours lost to sickness and accidents
Improved organisation-wide safety awareness culture and appreciation of safety measures
Active staff involvement to improve the workplace
Internationally recognised certification for managers and supervisors
Enhanced reputation within the supply chain
Ensures you can assess and control risks and hazards
Ensures you understand your own responsibilities for safety and health
Enables you to investigate incidents
Empowers you to measure your own performance
Allows for personal reflections on good practice
Written assessment as set out by IOSH.
Upon successful completion of this course, participants will be issued with a IOSH Managing Safely Certificate, which remains valid for 3 years.