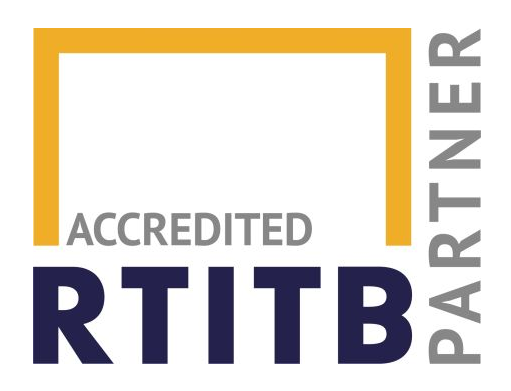 RTITB Forklift Training Course
Our Forklift Training Centre is fully equipped with Counter Balance, Reach Forklift Truck, Power Pallet Truck.
Frank Thornton is a qualified and registered RTITB Forklift instructor providing forklift operator training to companies anywhere in Ireland. We specialise in offering on-site forklift training for all types of forklift trucks and experience levels (from novice to experienced). Our hours are compatible with you, be it night or day, it's not a problem.
Operating a Forklift is a specialised skill. Many accidents are caused by untrained drivers unaware of the Forklift's capabilities and limitations. On successful completion of the training, participants will have the knowledge and technical skills to operate a forklift safely and competently as prescribed in Health and Safety Legislation.
Who Should Attend This Course:
Anyone required to use a Quad as part of their work. This would include novices and experienced operators who require their skills up-dating, with certification.
We'd recommend a 1 day course for experienced learners and a 2 day course for those with little experience. If you're a complete novice, you may need longer to complete this course.
Participants are required to have each of the following:
Personal Protective Equipment
Participants must also be at least 16 years old on the day of the course.
The training modules incorporated within this course are as follows: 
Module 1: Introduction to the Forklift Truck
Module 2: Daily inspections
Module 3: Hydraulic systems
Module 4: Operating practices
Module 5: Controls and instruments / Interpreting Capacity Plates
Module 6: Starting, stopping and steering
Module 7: Simple corners and maneuvering
Module 8: Handling pallets
Module 9: Maneuvering in confined space/ skills test
Course Aims & Objectives:
On completion of the course participants will be able to:
Operate a forklift truck safely, reducing the risk of injury to operators and pedestrians
Use safe operating habits
Explain the differences between a forklift truck and a car
Explain the consequences of taking certain kinds of chances
Load and unload safely
Refuel/recharge forklift trucks safely
Handle awkward loads
The expected duration for the course is one day, however, please note this may vary according to factors such as level of experience, modules or attachments selected, or the ratio of Instructors to Learners. 
Participants complete a theoretical and practical exam.
On successful completion of the exam, participants are awarded a Forklift Operators Conversion Certificate. Our company also provides accredited RTITB forklift training on your premises if required. Certification is valid for 3 years.